Intelligent Website Redesign Service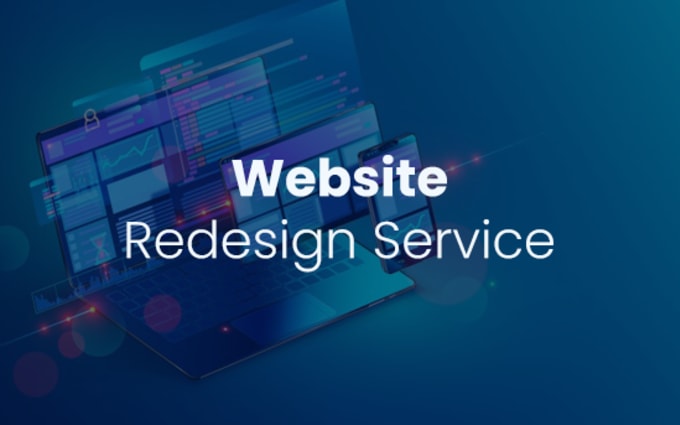 This task may have been translated by Google Translate
Description
Are you tired of the same old website redesign process? Our intelligent website redesign service is perfect for businesses or individuals who want to take their websites to the next level with cutting-edge technology and innovative design techniques.
Our service includes:
AI-powered analysis of your current website: We use advanced artificial intelligence algorithms to analyze your website and identify areas for improvement. This includes an analysis of user behavior, site structure, content quality, and more.
Custom design based on data-driven insights: Our team of designers will use the insights generated by our AI analysis to create a custom design that maximizes user engagement and conversions. This includes cutting-edge design techniques like micro-interactions, gamification, and personalized content.
Mobile-responsive design with AMP technology: We'll ensure your website looks great on all devices, including mobile phones and tablets, using Google's Accelerated Mobile Pages (AMP) technology. This not only improves user experience but also boosts search engine rankings.
Accessibility optimization for users with disabilities: We'll make sure your website meets accessibility standards, including support for screen readers, alternative text for images, and adherence to color contrast guidelines.
Performance optimization for lightning-fast page speed: We'll optimize your website's performance to ensure fast loading speeds, which improve user experience and search engine rankings. This includes minifying code, caching static assets, and optimizing image file sizes.
Conversion rate optimization with A/B testing: We'll use data-driven A/B testing to identify the most effective design elements for boosting conversions. This includes clear calls-to-action, optimized forms, and persuasive copy.
Our intelligent website redesign service is perfect for businesses and individuals who want to stay ahead of the curve with the latest technology and design trends. Contact us today to learn more about how we can transform your website into an intelligent, high-performing, and engaging digital experience.
Note: The cost of your website redesign can vary depending on the complexity of the programming language used, so message me for any clarifications. Thank You.
What will you get?
You will get a redesigned website as per your requirement. I will deliver the completed work in a compressed (.zip) format with detailed documentation.
Great work as usual. Thanks!
- bvitennis